The product made by excellent technology
In 2015, we cooperate with Russia, which is one of the largest local ventilation and heating equipment dealers developed outdoor and heat preservation gas boiler parts, and solve the problem of the local outdoor extreme cold weather flue ice blockage. This product will be two different steels by stamping, bending, welding, and powder coating to assemble together. Finally we overcome the difficulties and succeed. The customer is very satisfied! We have a professional research and development team and a variety of advanced processing equipment and mature production lines, can undertake a variety of metal, non-metal processing, such as cold plate, hot plate, galvanized steel and other steels, copper, aluminum, zinc and other non-ferrous metal processing.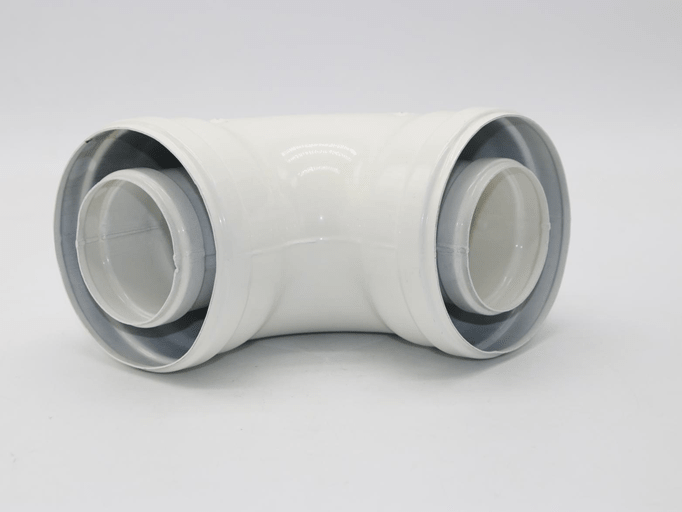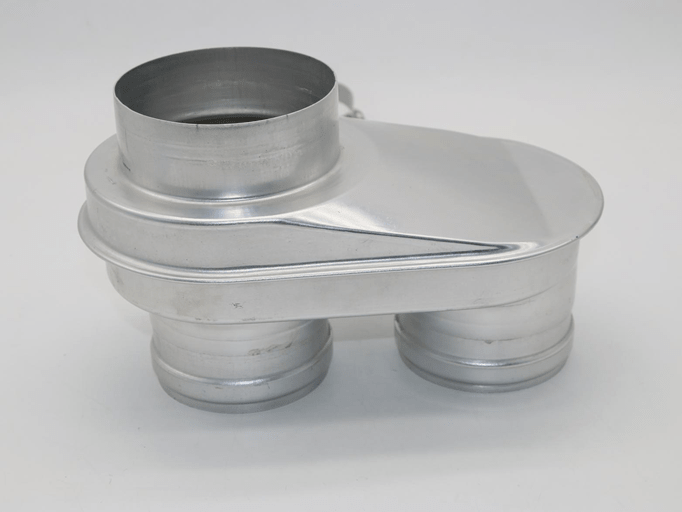 ---
Solving product usage problems with care
General processing and production enterprises only support to produce as sample or drawing, and only have the ability of processing or replication. Ruichi Hardware can research and develop products for customers according to customer's needs and usage requirements. We can provide customers with technical support, intellectual property protection, and sales area protection, so that you do not suffer from the market or the same industry. We develop the new assembly handles for customers are more convenient to install and use, and save labor costs in assembly. Customers have registered patents in the United States, and we have also registered patents in China to protect the intellectual property rights and interests to the greatest extent.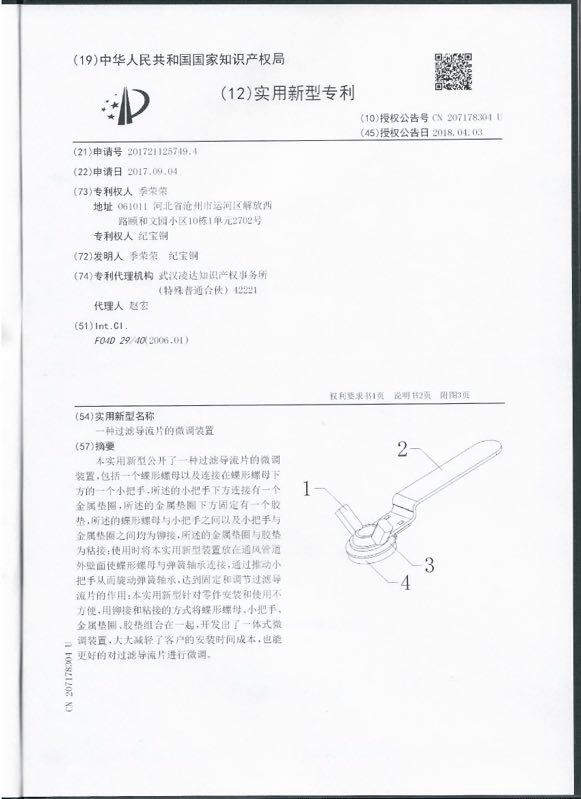 ---
What is the experience of achieving a product to the extreme
Ventilation and conditioning damper blades. There are now more than ten series (flat films, beading, With a screw thread, With aluminum rod, With the parallel hoops, With different LOGOS). Each series can make different thickness of (18, 20, 24, 26GA), Different Dimensions (4", 5", 6", 7", 8", 9", 10", 12", 14", 16", 18", 20"), Different tolerances (0.25" smaller, 0.375" smaller, 0.5" smaller); Different configurations (spring bearing, stamped bearing, stud, washer, handle, wing nut, Round regulator, dial regulator, standoff regulator). According to customer's needs, we can match thousands of specifications to meet various needs for customers.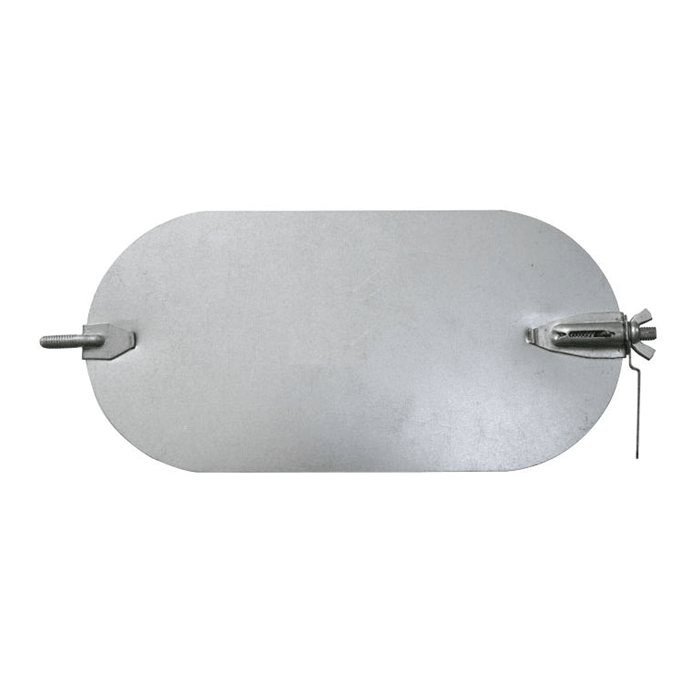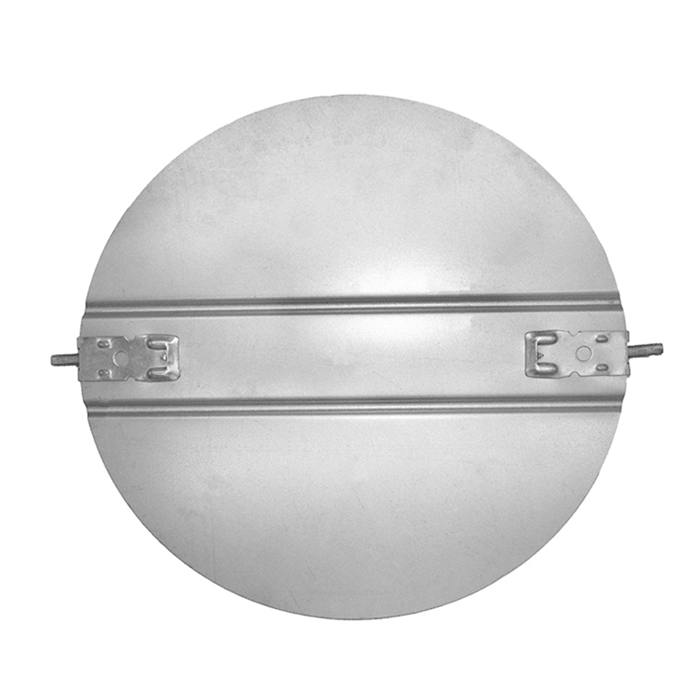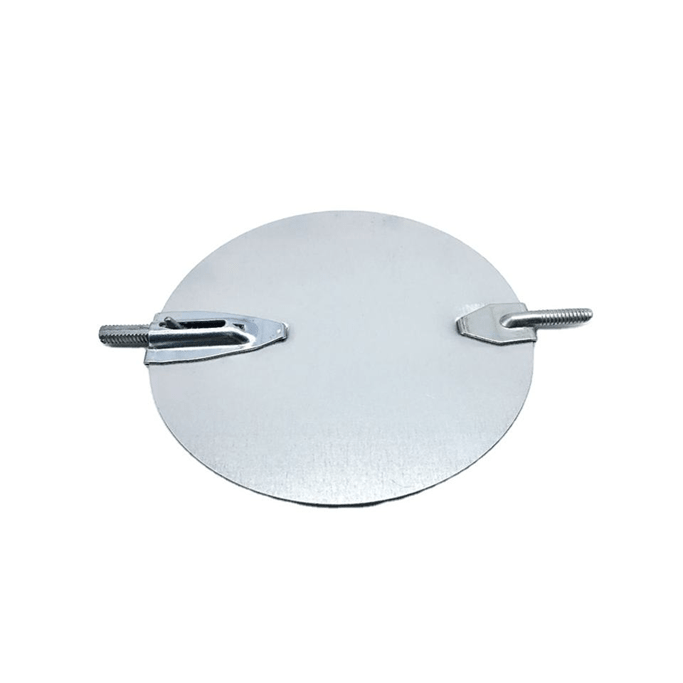 ---
From 1 to 39 products
One of the largest wholesalers of building materials in North America, with suppliers all around the world, and has purchased more than 150 containers in China just in the year 2020. In year 2018, we preliminary know each other and establish cooperation, from the earliest a product cooperation, develop to now a total of four series of 39 products are now in production and continue to increase new products. It is now our VIP customer, every Christmas we carefully prepared gifts, thank the customer's trust, we will do our best to provide customers with much better quality products.
Purchasing Plan

AZ series

AD series

AM series

AP series

AZ 101

AD211

AM301

AP420

AZ 102

AD212

AM302

AP421

AZ 103

AD213

AM303

AP422

AZ 104

AD214

AM304

AP423

AZ 105

AD215

AM305

AP424

AZ 106

AD216

AM306

AP425

AZ 107

AD217

AM307

AP426

AZ 108

AD218

AM308

AP427

AZ 109

AD219

AM309

AP428

AZ 110

AD220

AM310

AP429

AZ 111

AD221

AM311

AP430
---
only provide the accessories to our customers, then to export the semi-finished products
Large European indoor ventilation and heating equipment distributor, with their own factories and installation and assembly teams in three countries of European. In 2018, we build the cooperation relationship and continue to now. At the beginning, we only provide the accessories to our customers, then to export the semi-finished products and at last directly assembled finished products; from one series to five series now, which fully reflects the customers' recognition to us and also proves our technology and production capacity.

---
A company with a long history has chosen us
American famous sanitary dealer, who is founded in 1983. Every year the sales can got more than $100 million, and there are more than 10 suppliers in China. Since the business development, the customer looked for the new strategic partners. They send us a inquiry in Alibaba, after two weeks of communication, the customer is very recognized for our professional level, production capacity and service. The first order is $90000, and successively in the month issued the second and the third sample order.

---
Solving long-standing customer problems
One of the largest building materials wholesalers in Australia, it has dozens of direct-sales stores in Australia with a sales network covering the whole of Australia. In 2021, they send us the inquiry of the exterior wall connector of the building, and require raw materials with high zinc layer, corrosion resistance, high strength and tensile resistance. After unremitting efforts, we finally solved these two problems for the customer, and the samples passed the acceptance smoothly. The customer placed 3 containers of 32 kinds of products at a time, and placed the second order when the first order arrived at the port , and passed the purchase plan for the whole year 2022.