Cangzhou Ruichi Hardware Manufacturing Co., Ltd is one of the leading manufacturer of HVAC products and various kinds of sheet metal parts in China. We have developed and became one of the best suppliers for metal products.
Our company has realized integration of industrial and trading in a real sense. We not only have production ability which can offer you OEM service, but also have rich supplying resource which can offer you one-stop service.
Because of this, we have established wide products range and can supply our customers in a very convenient way.
With advanced technology and strict quality control, Ruichi is dedicating in designing and offering a wide range of metal parts that applied in HVAC system, Automobile, Furniture and other areas.
Our main markets are in America, Europe, Middle East etc. and we have established stable and friendly cooperation with many famous companies in this industry all over the world.
Ruichi will adhere to the principles: Quality First, Customers First for introducing more high quality products to meet the need of customers.
---
COMPANY SLOGAN
SMALL PART, BIG ROLE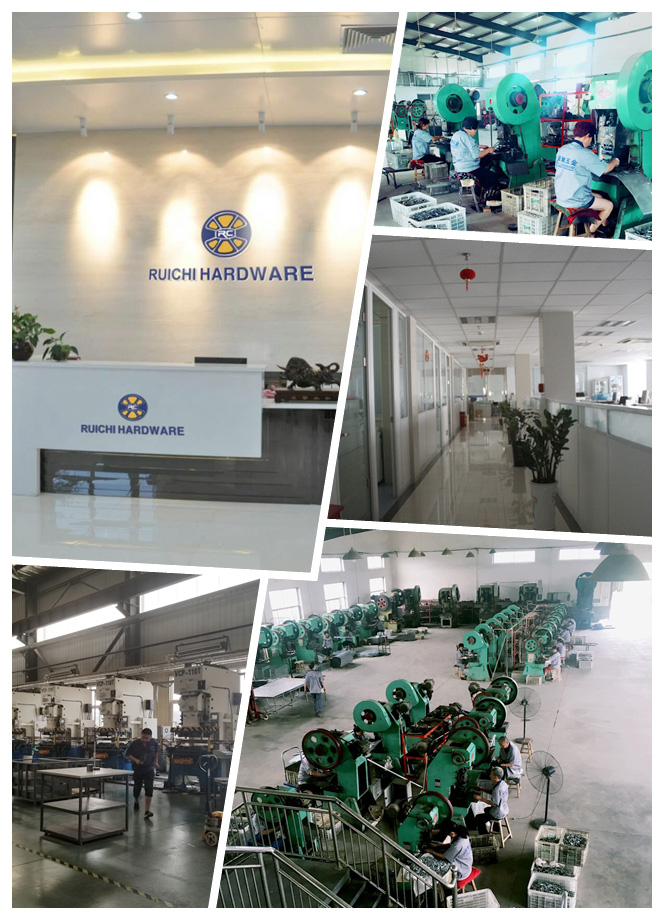 ---
COMPANY SPIRIT
Pragmaticism
Steadfastly make details more close to perfect; Put 100% enthusiasm into work and put the ideas into action.
Meticulosity
Think critically, behave meticulously, say no to second mistake.
Innovation
Keep researching and developing more better products to meet your need.
Responsibility
Always keep our promises, always be responsible for our products
---
COMPANY VISION
TO BE THE MOST PROFESSIONAL CHINESE METAL ACCESSORIES SUPPLIER
---
COMPANY GOALS
Ensure high hardware production level and product quality, build professional and strong team, brainstorm staffs' ideas, fully realize stuffs' value, improve staffs' living quality, to be 4H Company (High Standard, High Quality, High Reputation, High Added-value)

High Standard
High standard for product quality and services.

High Reputation
We promise what we did, we do what we promised.

High Quality
Better control from raw material, production, processing, packing, storage until to shipment.

High Added-value
Provide ultra-expected services.